TEAM
Great teams yield great results.
Mary Anne founded the Kingstree Group following a career in occupational therapy which included working with pediatric and brain injury patients. She graduated from Temple University with a Bachelor of Sciences degree in occupational therapy. Her interest and expertise led her to wwwork in the insurance and cost containment industry in the workers compensation arena. In creating the Kingstree Group, she was able to include solid principles of care management and cost containment in an industry that was and to some degree, still is, mired in regulations and restrictions. Over the past 21 years, Kingstree has grown to be a national firm with a reputation for providing innovative solutions within the workers' compensation industry. Mary Anne is also an avid philanthropist and has expanded her passion for community volunteerism and involvement to all Kingstree staff. She serves on the Advisory Board of a large behavioral health organization and currently chairs their Gala committee which raises more than $200,000 each year in support of important behavioral health initiatives. Kingstree is proud to also have been selected as a Smart CEO Best Run company. Other affiliations and certifications include: NAWBO, NAFE and WBENC. In her own community in suburban Philadelphia, Mary Anne is a significant supporter of the Devon Horse Show and Country Fair which donates over $400,000 each year to Bryn Mawr Hospital. Mary Anne and her husband live in suburban Philadelphia where her husband owns and operates a Jamaican restaurant. Her son, after helping to establish the restaurant moved on to a career in technology. Her daughter has followed in the family entrepreneurial footsteps and owns the lifestyle firm Chloejohnston.com.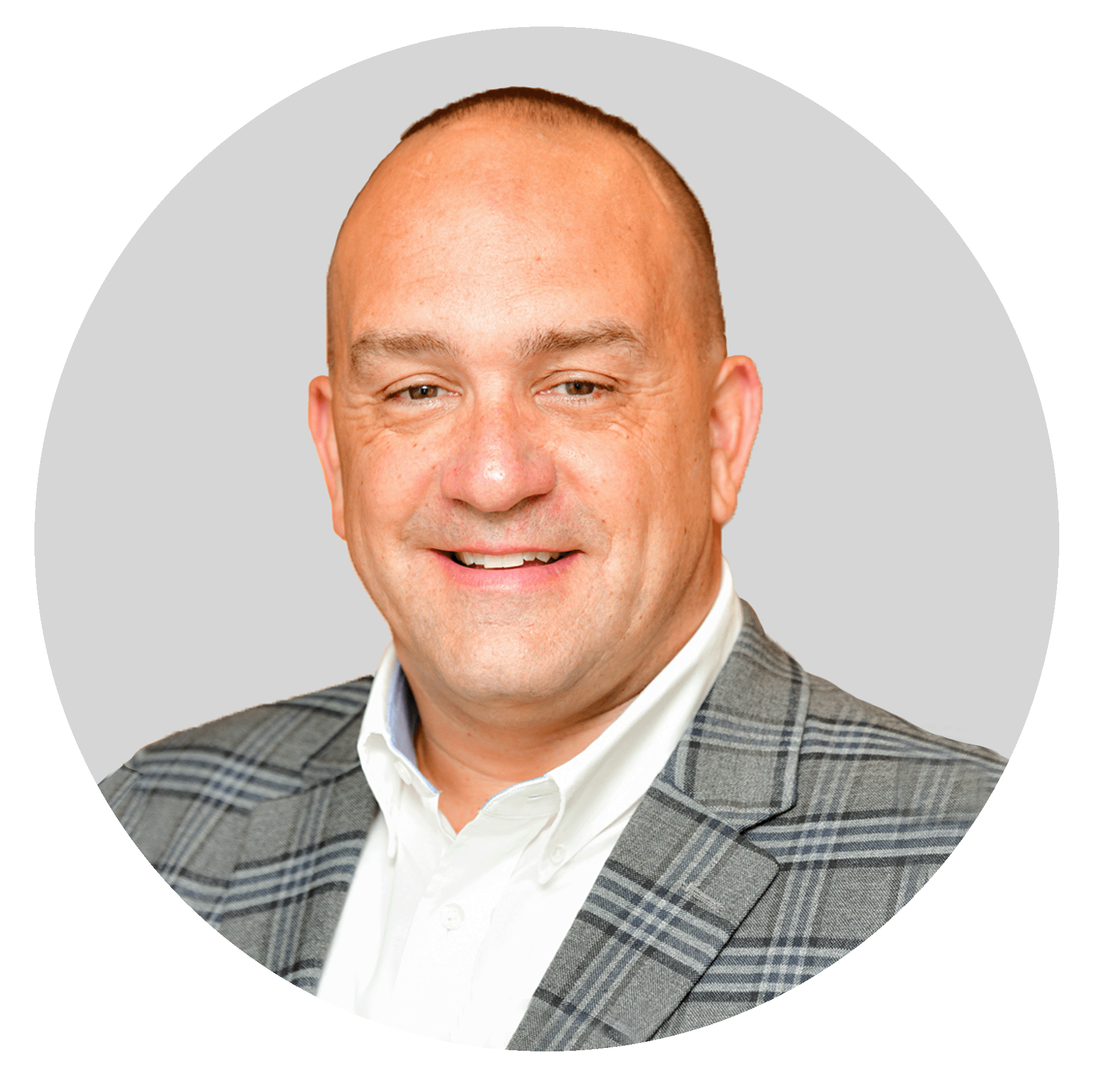 Eric F. Patten RN, B.S.N.
Executive VP, Operations & Business Strategy
Eric has spent the last 23 of his 29 years in nursing working in the workers compensation arena. He is a strategic operational and business strategist with an extensive clinical experience. He has led and managed both sales and clinical teams. Eric is clinically skilled and driven to succeed. He utilizes a consultative approach to create and manage clinical product lines for customers, he is a national speaker and educator on trending healthcare topics. Eric is known to execute solutions that create customer and company values and growth.
Jessica is an experienced relationship builder with an ability to match customers' needs with the correct products along with excellent service. With over 8 years in the insurance industry, she is driven by her passion to help others and takes pride in providing the best customer service experience, while providing the best outcome for the client. Jessica encourages growth, both externally and internally, to provide additional services to meet the customer's need. As Vice President of Account Management, her goal is to continue to build on existing relationships, while creating new ones. She plans to create stronger partnerships and better claims outcomes, while providing superior service.
Bruce Griffitts
Assistant VP, Sales & Development
Bruce joined Kingstree in April 2022, with 27+ years in the workers' compensation cost containment and case management industry. Bruce has helped multiple companies in California and Texas grow and expand on a national scale. Having roles as VP of Sales, VP of Business Development and serving as National Account Manager, Bruce develops relationships with key decision-makers to ensure the best outcomes for the workers' comp, liability and group related medical expenses to the injured worker. Bruce and his wife Jennifer have been married 25+ years and share 2 children and 3 grandchildren.
Wendy McCracken RN, CRRN
Assistant VP, Sales & Development
Wendy recently joined Kingstree with over 20 years of experience in the healthcare industry as an RN, CRRN. She began her career as a clinical nurse and later transitioned into rehabilitation and workers' compensation case management with two of the nation's biggest providers where her specialty was catastrophic case-focused. The last 20 years of her career has been focused on Sales and Marketing for Acute and Post-acute Rehabilitation facilities. This has allowed her to continue working with injured workers, adjusters, case managers and physicians who were involved with those cases.
Wendy looks forward to continuing those relationships and providing exceptional services through the Kingstree Group. Wendy and her husband, Scott, live in Palm Coast, FL, where they enjoy the beach life, boating and the outdoors.
William Zimmerman
Vice President, Business Development
William joined Kingstree in 2011 with expertise in new business development and client relationship building. His overall responsibility is national sales through participation in several national conferences as well as using social media to initiate dialogue with employer firms. FFFollowing his graduation from Temple University Fox School of Business, he received his MBA in Business Management from La Salle University. William is very active in several charities including Child Fund International and Habitat for Humanity. William, along with his wife and son, reside in suburban Philadelphia where he enjoys coaching a boy's high school basketball team in his spare time.
Beth Wright
Director, Operations Support
Beth joined the Kingstree Group in 2012, her primary role is to oversee and manage projects associated with current product sales, specifically focusing on the data captured for client reporting purposes. She also is involved in the development of new products and services and acts as the liaison between sales and operations. Beth creates and oversees implementation of new initiatives and processes to ensure smooth implementation. Beth is a graduate of Mount Holyoke College with a degree in Psychology. She is extremely involved in several community charities including the Devon Horse Show and Country Fair which donates over $400,000 each year to Bryn Mawr Hospital. Beth has co-chaired the event multiple times. Beth and her husband reside in suburban Philadelphia. She enjoys visiting her three children (all engineers) and spending time with family in Rhode Island.
Kimberley DeMarre Gipson
Director, Client Project Management
Kim has been with Kingstree since 2015 and brought with her over 20 years of operational leadership. Prior to joining Kingstree, Kim was responsible for operations and project management including organizational oversight for call centers, claims organizations and PMO's. She's ddddddeveloped and implemented many businesses performance tracking and analysis systems. As Project Director for Kingstree, Kim is responsible for oversight of the Kingstree 24/7 program and the triage call center. Additionally, she is responsible for implementation of all new client services and data analytics. Kim has a passion to advocate for LGBTQ issues in her community. She resides in Jacksonville, Florida and is very active in JASMYN (Jacksonville Areas Sexual Minority Youth Network) which was founded to help LGBTQ youth with healthcare issues and providing assistance in finding safe housing for homeless LBGTQ youth.
Kingstree has been providing excellent results for over 20 years. Click the button below to find out more.